Louis Ginzberg –
Die Legenden der Juden
Akademieabend mit Prof. Dr. Andreas Kilcher (Zürich),
Prof. Dr. Gerhard Langer (Wien), Dr. Johannes Sabel (Bonn)
und Dr. Thomas Sparr (Berlin)
23. Januar 2023, 19 Uhr, Katholische Akademie Berlin
Louis Ginzberg – Die Legenden der Juden
Akademieabend mit Prof. Dr. Andreas Kilcher (Zürich), Prof. Dr. Gerhard Langer (Wien), Dr. Johannes Sabel (Bonn) und Dr. Thomas Sparr (Berlin)
Um Moses, Abraham, Esther und andere ranken sich in der jüdischen Tradition zahlreiche Legenden, die biblische Stoffe ausschmücken und aktualisieren.
Der große Talmudgelehrte Louis Ginzberg hat mit seinen zwischen 1909 und 1938 in Amerika erschienenen "Legends of the Jews" eine umfassende, zugängliche und wirkmächtige Sammlung dieser Erzählstoffe vorgelegt.
Dem Buch liegt ein deutschsprachiges Manuskript zugrunde, das im Suhrkamp Verlag nun erstmals auf Deutsch erscheint. Damit wird die Originalfassung von Ginzbergs bedeutender Gesamtedition der traditionellen jüdischen Erzählliteratur endlich auch für ein deutschsprachiges Publikum zugänglich.
Participants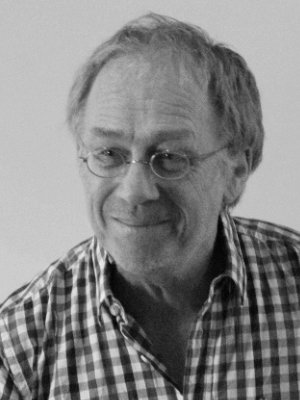 Peter Gößwein studierte in Karlsruhe das Lehrfach Musik für Gymnasien und besuchte dort die Badische Schauspielschule. Seit vielen Jahren beschäftigt er sich mit Rezitation und Erzählkunst. Er ist freier Mitarbeiter der Katholischen Akademie Berlin und Hochschuldozent in den Themenbereichen Erzählen und Auftreten.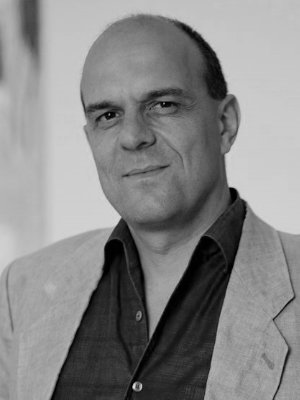 Andreas B. Kilcher ist Professor für Literatur- und Kulturwissenschaft an der ETH Zürich und im Direktorium des Zentrums für Geschichte des Wissens der ETH und der Universität Zürich. Er hatte Gastprofessuren u.a. in Jerusalem, Princeton, Stanford, UC Davis und Tel Aviv. Seine Forschungsgebiete sind literatur- und kulturwissenschaftliche Wissensforschung, jüdische Literatur- und Kulturgeschichte sowie Kabbala- und Esoterikforschung.
Ausgewählte Veröffentlichungen: Zwischen Anpassung und Subversion. Sprache und Politik der Assimilation (mit Urs Lindner, 2019); Deutsche Sprachkultur in Palästina / Israel (mit Eva Edelmann-Ohler, 2017); Writing Jewish Culture. Paradoxes in Ethnography (mit Gabriella Safran, 2016). Else Lasker-Schüler. Gedichtbuch für Hugo May (zusammen mit Karl Jürgen Skrodzki, 2019); Nachträglich, grundlegend. Der Kommentar als Denkform der jüdischen Moderne von Hermann Cohen bis Jacques Derrida (mit Liliane Weissberg, 2018). Louis Ginzberg. Die Legenden der Juden (mit Joanna Nowotny, 2022).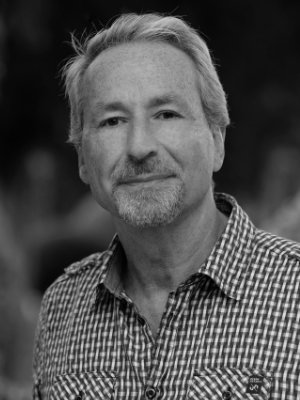 Gerhard Langer, geb. 1960, ist Professor für Judaistik am gleichnamigen Institut in Wien. Er studierte katholische Theologie, Judaistik und Altsemitische Philologie in Salzburg und Wien. Er ist Mitglied im interfakultären und interdisziplinären Zentrum "Religion and Transformation" und stellvertretender Leiter der Vienna Doctoral School of Theology and Research on Religion. Seine wissenschaftlichen Schwerpunkte sind die jüdische Kultur- und Religionsgeschichte, vor allem die rabbinische Tradition, der Dialog der Religionen und die deutschsprachige jüdische Literatur. In seiner Freizeit schreibt Langer Kriminalromane. Jüngste Veröffentlichung: Judentum für Dummies (Weinheim: Wiley 2022).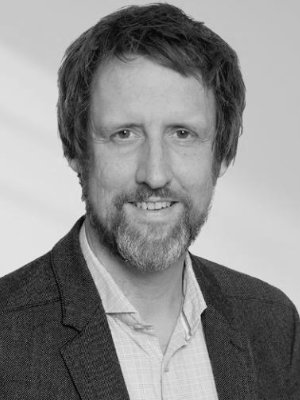 Johannes Sabel leitet seit 2011 das Katholische Bildungswerk Bonn, Studium der Katholischen Theologie und deutschen Literaturwissenschaft in Münster, Forschungstätigkeit zur deutsch-jüdischen Wissensschafts- und Literaturgeschichte im 19. und frühen 20. Jahrhundert (Leo Baeck Institute New York und Jewish Theological Seminary, ETH Zürich). Ausgewählte Publikationen: Aggadah in "Higher Unity". The German Manuscript of The Legends of the Jews, in: Louis Ginzberg's Legends of the Jews. Ancient Jewish Folk Literature reconsidered, edited by Galit Hasan-Rokem and Ithamar Gruenwald, Detroit 2014. Die Geburt der Literatur aus der Aggada. Formationen eines deutsch-jüdischen Literaturparadigmas, Schriftenreihe des Leo Baeck Institutes, Mohr-Siebeck, Tübingen 2010.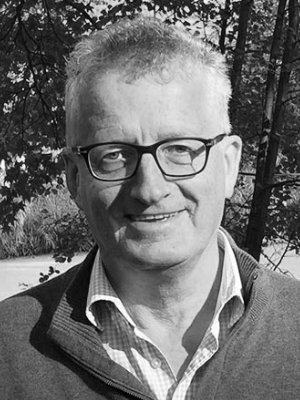 Thomas Sparr studierte Literaturwissenschaft und Philosophie in Hamburg, Marburg und Paris und war an der Hebräischen Universität und am Leo Baeck Institut in Jerusalem tätig. Er arbeitete am Deutschen Literaturarchiv in Marbach, leitete den Jüdischen Verlag und war Cheflektor des Siedler Verlags. Heute ist er als Editor-at-Large für den Suhrkamp Verlag tätig. Zuletzt erschienen von ihm: Grunewald im Orient. Das deutsch-jüdische Jerusalem. Berlin, Berenberg Verlag, 2. Aufl. 2018; Todesfuge. Biographie eines Gedichts. München, DVA, 2. Aufl. 2020; Hotel Budapest, Berlin … Von Ungarn in Deutschland. Berlin, Berenberg Verlag, 2021.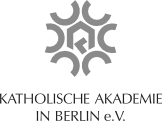 #intellectualdiaspora is an initiative by the Katholische Akademie in Berlin e.V.