17th Conference of the International Society for the Study of European Ideas (ISSEI)
The Role of the Intellectual in Times of Turmoil:
Ways of Looking at Europe's Troubled Geist
July 3–6, 2023
The Role of the Intellectual in Times of Turmoil: Ways of Looking at Europe's Troubled Geist
17th Conference of the International Society for the Study of European Ideas (ISSEI)
July 3–6, 2023
Catholic Academy of Berlin, Hannoversche Str. 5, 10115 Berlin
The Berlin Center for Intellectual Diaspora at the Catholic Academy in Berlin is honoured to host this year's ISSEI conference. As part of the Cohesion through Conflict project we initiate seminars and conferences to discuss interreligious, secular—religious, and cross-cultural dialogues. One of our central aims is to foster debates even on highly controversial topics, for we are convinced that only by embracing a candid attitude that gives voice and ear to any legitimate perspective in current-day conflicts can we create a free, kind and fearless cohabitation of peoples and cultures that are very different from each other. If viewed from the outside by diasporic Europeans and citizens of extra-European cultures, Europe is still seen as a very desirable place in the world. It is, however, haunted and troubled by many conflicts which sometimes affect its very heart. It appears that views from the outside can sometimes radically differ from or conflict with the views from within Europe. But this kind of discrepancy is exactly what we wish to explore more thoroughly by inviting our guests from all over the world.
Founded in 1984 as an international intellectual forum by the late Ezra and Sasha Talmor, who were founding members of Kibbutz Nachshonim in Israel and the founding editors of the interdisciplinary journal The European Legacy: Toward New Paradigms (published by Routledge, UK), ISSEI holds together a large group of scholars who look at Europe and its rich past from a variety of disciplines and points of view. Over almost 40 years the journal along with ISSEI's conferences have created a cross-cultural and cross-disciplinary tradition for the exchange of ideas between practicing academics, artists, and public figures actively engaged in local and global political projects. Often held at smaller universities on the "margins" of Europe and attended by intellectuals who have a history of "yearning" for Europe, these conferences have given rise to a continuous discourse of its own kind. This ISSEI conference—held for the first time in Germany—will pay particular attention to the meaning of secular and postsecular aspects of Europe and the West and to the self-positioning of intellectuals in times of turmoil.
Organizing committee
Dr. Gesine Palmer (Theology), conference co-chair, Berlin
ISSEI / The European Legacy:
Dr. Edna Rosenthal, editor and conference co-chair (Modern English Literature)
Dr. Ruvik Rosenthal (Sociolinguistics), Tel Aviv
Professor Wayne Cristaudo, editor and conference co-chair (Philosophy and Political Science)
Neri Sevenier, editorial assistant and conference coordinator, Tel Aviv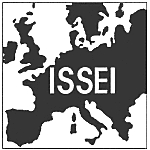 Guests from ISSEI:
Prof. Dr. Martin C. K. Chung (Government and International Studies), Hong Kong
Prof. Dr. Douglas Cremer (Modern History and Philosophy), Woodbury University, USA
Prof. Dr. Theodor Damian (Theology and Philosophy), Metropolitan College of New York
Prof. Dr. Francis Raska (History and North American Studies), Prague
Dr. Benedikt Haller (Foreign Policy), Berlin
Dr. Simone Raudino (Political Science and Economics), Brussels
Prof. Dr. Marianna Papastephanou (Philosophy of Education), Cyprus
Dr. Gerson Gal (Social and Political Science), Haifa
Prof. Dr. Heinz Uwe Haus (Theatre), University of Delaware
Prof. Dr. Peter Zazzali (Theatre), James Madison University, USA
Prof. Dr. Iddo Landau (Philosophy), Haifa
Prof. Dr. Victor Castellani (Classics), University of Denver
Prof. Dr. Jürgen Lawrenz (Philosophy), University of Sidney.

Keynote speakers
Dr. Laurie Johnson is Professor of Political Science and Director of the Primary Texts Certificate at Kansas State University, USA, and Associate Faculty Editor of Live Ideas Undergraduate Journal. She is the author of seven books and numerous book chapters and articles. Most of her work has involved developing a thorough understanding and critique of classical liberal theory, and includes works on Hobbes, Locke, Rousseau and Tocqueville. Her most recent book, Ideological Possession and the Rise of the New Right: The Political Thought of Carl Jung, was published in 2019 by Routledge. She is currently working on a new book, Can Anything Fix This? Towards Repairing Our Rural/Urban Divide, which will be published by Wipf & Stock. Her teaching includes courses on the history of political philosophy, ideologies, and environmental political thought. She also provides political philosophy and political theology content weekly on her Political Philosophy YouTube channel, currently with 14,000 subscribers and over 100,000 hours of watch time, and its associated podcast.
The Crisis of Transcendent Values: Higher Education at a Crossroads
According to Laurie M. Johnson, the question of "intellectual diaspora" does not affect our interfaith and intercultural dialogues only, but has become vital for sustaining the very core of Western education. She writes:
The faith in progress that propelled the West for over four centuries is in decline due to its own success. Neoliberal individualism and secularity have left people feeling isolated and without a sense of higher meaning and purpose, leading some to reject Enlightenment values in favor of various forms of traditionalism and even neofascism. As professor for political science at an American state university, Laurie M. Johnson experiences the crisis of higher education in her daily work and copes with it on many levels. Faculty struggle to prove their utility and relevance, as taxpayers sense that universities cannot guarantee their graduates a decent living in a world of automation and globalized production. Students, Johnson says, are largely inured to appeals to transcendent values because they have heard nothing but calls to be "practical." A student who is genuinely interested now stands out as very special. Faculty are no longer encouraged to care about the character-building nature of a liberal education. In their research, they are urged to emphasize those projects through which they can obtain funding, often from corporate and government sources. Furthermore: in the United States, ideologically based harassment and censorship of unpopular ideas takes place regularly and is a major deterrent to pursuing a career in higher education. As a result of these trends, the West's ability to produce responsible and effective democratic citizens is in question.
Given these challenges and more, can intellectuals still make a difference within a university setting? Many faculty have taken to social media and other ways of getting their ideas around the increasingly steep paywalls of academic publications and the de facto censorship of real discussion in their institutions. Some of the most vibrant exchanges of ideas are now happening in alternative settings, largely online. These venues draw in people who are interested and trying their best to learn something they are unlikely to learn at universities. But are such alternatives truly sustainable or good enough? Higher education is at a crossroads in which even this "retreat and regroup" strategy is highly problematic. The question how far to go in order to reach the hearts and minds of future leaders is one we share all over the Western world.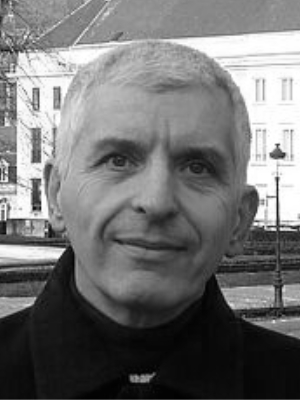 Dr. Patrice Canivez is Professor of Philosophy at the University of Lille in France. He has a particular interest in the concepts of transnational democracies and has published widely on political philosophy, especially of Eric Weil, Paul Ricoeur, Michel Foucault, Hannah Arendt and others.
Patrice Canivez sees the Double Crisis of Europe along the following lines:
Europe finds itself in the midst of a double crisis: Not only is there a debate about how democratic and humanist values should be interpreted—which is normal—it also seems that these values are no longer widely shared. Significant sections of the public no longer take democratic principles and the rule of law for granted. As a result, the use of violence is no longer taboo, not only in international relations but also within our own societies. In his talk, Patrice Canivez will situate the role of intellectuals in this context by examining:
the task of interpreting the current historical situation and raising the level of collective awareness with regard to problems that require collective action (e.g., climate change, the reduction of gender and cultural discrimination, the prevention of armed conflicts, etc.);
the "universalization of tradition," i.e. the hermeneutic process by which a tradition (ethical, religious, political, etc.) reinterprets itself in a way that makes it understandable and meaningful for all other traditions;
the impact that the practice of dialogue, as understood in the human and social sciences, should have on actual political discussion;
the role the human and social sciences have in articulating, within a sensible discourse, the demands for more justice and for a meaningful existence that arise spontaneously in the form of collective feelings, emotions, etc.
Conference Programme
Monday July 3
10.00
Registration
11.00
Welcome address, Gesine Palmer, Wayne Cristaudo, and Edna Rosenthal
12.00–13.00
Lunch
13.15
Session 1:
Crisis? What Crisis? What Turmoil?
13.30
Marianna Papastephanou, Intellectual Responsiveness to Critical and Uncertain Times
14.30
Iddo Landau, Is the Western Spirit Indeed in Crisis?
15.30–15.50
Coffee break
16.00
Gal Gerson, The Evolution of Liberal Thought: Freedom, Plurality, Knowledge
17.00
Victor Castellani, "Words, Words, Sdrow—or, alas, Words?"
18.00–19.00
Dinner
19.30–21.00
Keynote speaker
Laurie M. Johnson, The Crisis of Transcendent Values: Higher Education at a Crossroads
Tuesday July 4
9.00
Meeting of Board of Editors
10.00
Session 2:
Intellectual and Cultural Responses to Crises
10.00
Jürgen Lawrenz, Spengler and Sunset on the European Geist (ZOOM)
11.00–11.20
Coffee break
11.30
Engelhard Weigl, Helpless in the Dark: The Failure of the German Intellectuals in the Ukrainian Crisis
12.30–13.15
Lunch
13.30
Heinz Uwe Haus, Theatre and Intercultural Integration
14.30
Peter Zazzali, The Western Geist and Actor Training: A Postcolonial Investigation
15.30–15.50
Coffee break
16.00
Frank Hahn, More Trouble for a Troubled Geist: On Finding Certainty in the Uncertain, or a Docta Ignorantia for Today
17.00
Gesine Palmer, Saying 'No' to Power: From Diasporic Knowledge to Reclaiming Ethical Monotheism?
18.00–19.00
Dinner
19.30–21.00
Keynote speaker
Patrice Canives, Europe at a Crossroads and the Political Relevance of Intellectual Dialogue
Wednesday 5 July
10.00
Session 3:
An Emerging New Secular/Post-Secular Order?
10.00
Benedikt Haller, Human Rights: A Civil Religion for Secular Societies and Its Discontents
11.00–11.20
Coffee break
11.30
Theodor Damian, East versus West in Europe: Enchantment and Disenchantment
12.30–13.15
Lunch
13.30
Ruvik Rosenthal, A Hermeneutic Approach to the Formation of a Secular Culture in Modern Israel
14.30
Francis Raska, Antonín J. Liehm: The Life and Work of a Twentieth-Century Journalist and Public Intellectual
15.30–15.50
Coffee break
16.00
Simone Raudino, The Psychology of Interpersonal Communication in Times of Turmoil
19.00
Festive dinner
Thursday 6 July (Session 3 cont.)
| | |
| --- | --- |
| 10.00 | Douglas Cremer, Can Racism Be Overcome by a Postsecular Spirituality? |
| 11.00–11.20 | Coffee break |
| 11.30 | Martin C.K. Chung, Secularism, Sectarianism, Brexit: The Troubled Geist of European Integration |
| 12.30–13.15 | Lunch |
| 13.30 | Wayne Cristaudo, The Role of the University in the Contemporary Crisis of Democracy |
| 14.30 | Summing-Up and Farewells |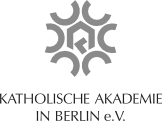 #intellectualdiaspora is an initiative by the Katholische Akademie in Berlin e.V.