International Workshop on Talmud and Contemporary Thought
Diasporic Knowledge
Cooperation Partners: Katholische Akademie in Berlin and Beit Venezia
October 7-11, 2021 in Venice
International Workshop on Talmud and Contemporary Thought
General
The Talmud is an original intellectual heritage of the Jewish tradition. It is not only a text, but a medium of thought, which is both comparable to and fundamentally different from Western traditions such as philosophy, theology or modern science. Talmudic thought has been active and developing for almost two millennia, in all locations of European and Western cultures, and well beyond. Yet, save for very few exceptions, the Talmudic tradition has been and still is absent from Western thought. For the vast majority of thinkers, theorists and philosophers, Talmud is no more than a foreign word.
The Workshop on Talmud and Contemporary Thought promotes the Talmud as a medium for intellectual engagement on contemporary social, political and cultural concerns. First initiative of its kind in Europe, the program highlights the following features of the Talmud, which render it especially relevant to contemporary agenda: (1) the polemic nature of Talmudic discussions, facilitating non-reconciliatory encounter of highly opposing positions; (2) the non-synthetic plurality of voices; (3) the grounding of theory in practice, and of thinking in text; (4) the diasporic nature of Talmud; (5) the tension between identity and universalism.
Methodology
The innovative methodology of the program's workshops has discussions revolve around a talmudic text, which serves as a medium and environment for joint thinking on politico-theoretical questions of contemporary concern. The discussions are based on readings of these texts in view of the guiding questions, which are presented by different participants as a basis for group conversation. A unique feature of the workshop is that it brings together intellectuals with various backgrounds, some more Talmudic, some from other disciplines, in an attempt to enrich conversations and broaden horizons.
2021 Theme
The theme for the 2021 Workshop is "diasporic knowledge". Last decades have seen the rise of "diaspora" as a central category or Denkfigur for critical thinking of contemporary politics, culture and society, which calls into question dominant nation-state models. This conference seeks to examine more specifically the epistemic foundations of diapora, by exploring conceptually and historically the meaning(s) of diasporic knowledge, whereby "knowledge" includes not only theoretical but also practical and existential forms of knowing.
The idea of diasporic – or exilic – knowledge refers to (1) knowledge produced in conditions of socio-political dispersion; (2) knowledge that concerns issues, phenomena and practice that arise from the diasporic condition; (3) knowledge whose own epistemic structure (language, text, narratives, imagery, reasoning, categories, institutions, subject positions, intersubjective dynamics etc.) may be designated as dispersed, de-centralized, diasporic or exilic. All these aspects entail both epistemic and political dimensions, intertwined.
Through readings in talmudic passages, the workshop seeks to explore various questions, conceptual challenges and historical examples, concerning diasporic knowledge and epistemologies. We wish to think, for instance, of diaspora and/or exile as existential conditions of critical thought, which takes a distance from its own – social, cultural, political – location, in order to question it. Beyond individual parameters, what kind of collective features enable diasporization or de-territorialization of knowledge and thought? What kinds of spaces and territories, languages, collective performances, narratives, and laws enable and support the existence of diasporic cultures? What is the relation between diaspora, exile, and cosmopolitanism? What configurations of universality and particularity do they produce or render possible? How are these questions negotiated in both historic and contemporary diasporic cultures of knowledge, such as rabbinic ones?
The Texts
The discussions of the 2021 Workshop on the theme of diasporic knowledge will be oriented by the participants' readings in three talmudic passages: (1) a short passage from the Babylonian Talmud, tractate Horayot 14a; (2) a story from the Babylonian Talmud, tractate Bava Kama 117a-117b; and (3) a story from the Babylonian Talmud, tractate Pesahim 65b-66a, with another version from the Palestinian Talmud, tractate Pesahim 6.1. The texts, in original and in English translation, may be found here:
Participants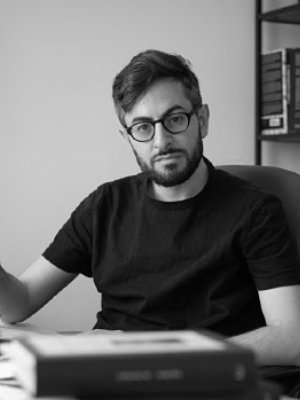 Itamar Ben-Ami is a research fellow at the Humboldt University's Faculty of Theology, and a graduate of the ultra-Orthodox yeshiva world. His research focuses on critical and theocratic conceptualizations of the modern sovereign state, German-Jewish thought, and ultra-Orthodox political theology. His articles are forthcoming in Harvard Theological Review and Jewish Social Studies.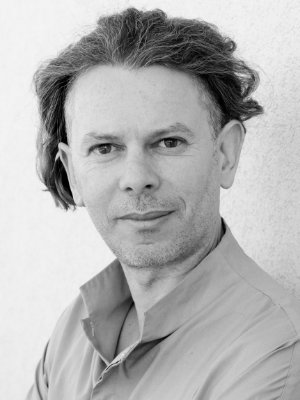 Luca Di Blasi is Associate Professor of Philosophy at the Theological Faculty of the University of Bern and Associate Member of the ICI Berlin. He is currently leading the project "Disagreement Between Religions. Epistemology of Religious Conflicts". His theoretical main interests include philosophy of religion, modern continental philosophy, and political theology.
Main publications: Dezentrierungen. Beiträge zur Religion der Philosophie im 20. Jahrhundert (Vienna: Turia+Kant, 2018); Der weiße Mann. Ein Anti-Manifest (Bielefeld: transcript, 2013); Der Geist in der Revolte. Der Gnostizismus und seine Wiederkehr in der Postmoderne (Munich: Fink, 2002).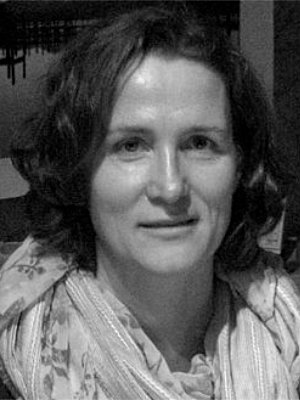 Ilanit Ben-Dor Derimian is lecturer at the Israel and Jewish Studies Department and member of the Research Center of Foreign Cultures, Languages and Literatures, at the University of Lille. She specializes in Israel and Jewish culture and history, particularly in Center-Periphery relations, desert representation, spatial identity reconstruction, ecocriticism, discourse analysis and social activism. Her forthcoming book deals with "The Representation of the Negev in the Public Discourse in Israel : From the Conquest of the Desert to Sustainable Development". Among her publications: « Les femmes activistes et leur contribution à la reconstruction de l'identité spatiale de la périphérie », in Femmes engagées au cœur de l'action : Espace euro-méditerranéen : Mise en récit(s), mise en image(s) (Presses Universitaires de Nancy, 2021) and « Food activism dans la périphérie au sud d'Israël » (Arabia, janvier 2020).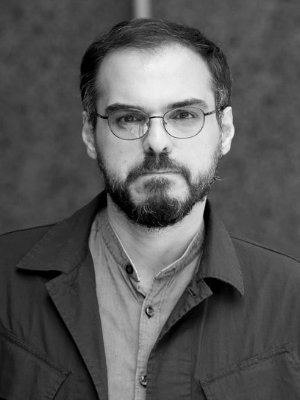 Anoush Ganjipour is a postdoctoral research fellow at the École des Hautes Études en Sciences Sociales (EHESS – Paris). His work focuses on the tradition of Islamic thought. Through a comparative approach, he tries to engage a critical dialogue with both this tradition and continental philosophy. He has recently edited a collective volume on Giorgio Agamben's Homo Sacer entitled Politique de l'exil: Giorgio Agamben et l'usage de la métaphysique (Lignes, 2019). His most recent book is a monograph on Islamic political thought: L'ambivalence théologico-politique de l'islam: Pasteur ou Léviathan ? (Seuil, 2021).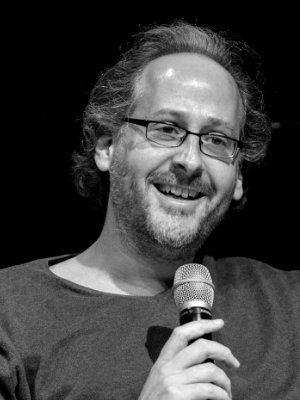 Elad Lapidot is professor for Culture Studies at the University of Lille, France. He specializes in philosophy, Jewish thought and Talmud and was teaching at the University of Bern, Switzerland, the Humboldt Universität Berlin and the Freie Univeristät Berlin. His work is guided by questions concerning the relation between knowledge and politics. Among his publications: Jews Out of the Question. A Critique of Anti-Anti-Semitism (SUNY Press, 2020), Hebrew translation with introduction and commentary of Hegel's Phänomenologie des Geistes, Vol. 1 (Resling, 2020), Heidegger and Jewish Thought. Difficult Others, (Rowman & Littlefield, 2018), and Etre sans mot dire : La logiqe de 'Sein und Zeit' (Zeta Books, 2010).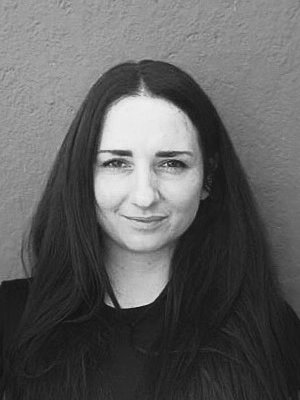 Libera Pisano is Marie-Sklodowska-Curie Fellow at University Pompeu Fabra in Barcelona. She was a research associate at the Exzellenzcluster "Understanding Written Artefacts" at the University of Hamburg, where she has been since 2016. She received her PhD in Theoretical Philosophy from La Sapienza (Rome) in 2014 with a dissertation entitled Lo spirito manifesto. Percorsi linguistici nella filosofia hegeliana (ETS 2016). She has been Research Fellow at the Department of Political and Social Science at the University of Calabria, at the Maimonides Centre for Advanced Studies, Visiting Research Fellow at the University of Haifa and at the Humboldt University of Berlin. She is the author of several essays on the role of language in Hegel's writings, Giambattista Vico, Leopold Zunz, Moses Mendelssohn, Gustav Landauer, on contemporary German Jewish philosophy and on the concept of diaspora.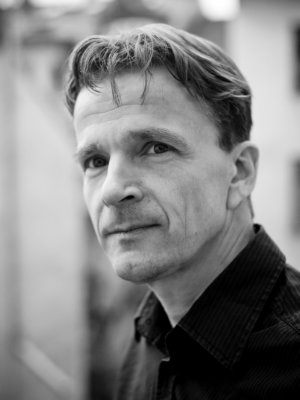 Hans Ruin, professor of philosophy, Södertörn university (Stockholm), specializes in phenomenology, hermeneutics, deconstruction, modern German thought and memory studies. Recent books: Being with the dead. Burial, Ancestral Politics and the Roots of Historical Consciousness (Stanford UP, 2019), Reduction and reflection – introduction to Husserl's phenomenology (2020, in Swedish), In the Shadow of Reason – essays on Nietzsche's thought (forthcoming 2021, in Swedish).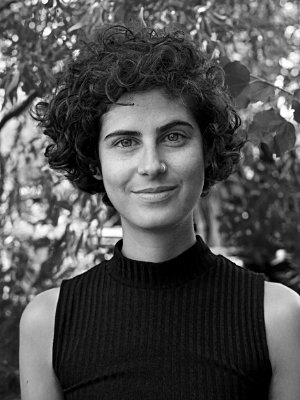 Juliana M. Streva is a transdisciplinary researcher and experimental filmmaker, originally from Brazil and currently based in Berlin. Her work lies in the assemblage of decolonial, anti-racist and feminist praxis, focusing on questions of knowledge production, structural violence, colonial legacies of modern democracy, and on-the-ground strategies of fugitivity. Currently, she is a Postdoctoral fellow at Freie Universität Berlin, member of the Project "Global Repertoires of Living Together" (BUA). Her recent works include the book Corpo, Raça, Poder [Body, Race, Power](2018) and the independent film Mulheres em Movimento [Women in Movement](2020), winner of the Presença Award at the Festival de Cinema de Alter do Chão/Brazil.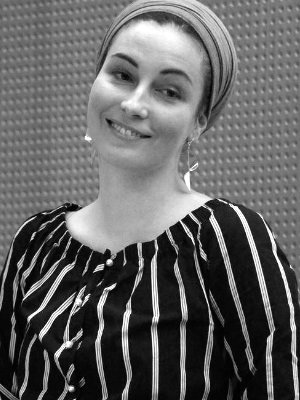 Hannah Tzuberi studied Jewish Studies and Islamic Studies at Freie Universität Berlin and was a research assistant at the Institute for Jewish Studies (FU Berlin). Currently she is a post-doctoral researcher in a collaborative research project "Beyond Social Cohesion. Global Repertoires of Living Together (RePLITO) at FU Berlin, directed by Prof. Schirin Amit-Moazami. She is the co-editor of "Jewish Friends: Contemporary Figures of the Jew" (Jewish Studies Quarterly 27:2–3, 2020) and is working on a book-project titled "Reviving Judaism, Reviving the Nation: Post-Holocaust Imaginaries of
the (German) Nation-State." Her research interests include Talmud, halakha, and contemporary European Jewry. Her work draws on the critical study of secularism and current discussions related to the co-constitutive relations between Europe, the European subject, and Europe's racial-religious others.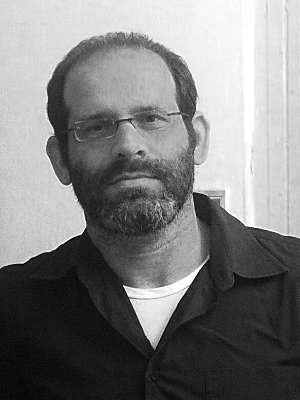 Dror Yinon teaches at the program for Hermeneutics and Cultural Studies at Bar-Ilan University. His main research fields are continental philosophy (mainly existentialism and post-structuralism), critical theory, and political philosophy.
Program
Day 1 – October 7 – Thursday
| | | |
| --- | --- | --- |
| 17:00-18:30 | Session 1 Elad Lapidot | Introduction |
| 18:30-19:00 | Coffee Break | |
| 19:00-20:30 | Session 2 Hannah Tzuberi | |
| 20:30 | Dinner | |
Day 2- October 8 – Friday
| | | |
| --- | --- | --- |
| 09:30-11:00 | Session 3 Dror Yinon | |
| 11:00-11:30 | Coffee Break | |
| 11:30-13:00 | Session 4 Libera Pisano | |
| 13:00-14:30 | Lunch Break | |
| 14:30-16:00 | Session 5 Luca Di Blasi | |
| 20:00 | Shabbat Dinner | |
Day 3 – October 9 – Saturday
| | | |
| --- | --- | --- |
| 11:00-12:30 | Session 6 Hans Ruin | |
| 12:30-14:00 | Lunch Break | |
| 14:00-15:30 | Session 7 Ilanit Ben Dor Derimian | |
| 15:30-16:00 | Coffee Break | |
| 16:00-17:30 | Session 8 Anoush Ganjipour | |
| 17:30-18:00 | Coffee Break | |
| 18:00-19:30 | Session 9 Juliana Streva | |
Day 4 – October 10 – Sunday
| | | |
| --- | --- | --- |
| 9:00-11:00 | Session 10 Itamar Ben Ami | |
| 11:00-11:30 | Coffee Break | |
| 11:30-13:30 | Session 11 Concluding Discussion | |